This is adapted from an email Mindy sent (8/14/2017) while on a trip from Missouri to Washington D.C. Between her (un)timely visit to Charlottesville and breakfast in Trump's hotel, the content may interest more than the original audience (and she's given me permission to post it). – Louis
Here are the highlights from our (Mindy, Josh, and friends') time in Washington D.C.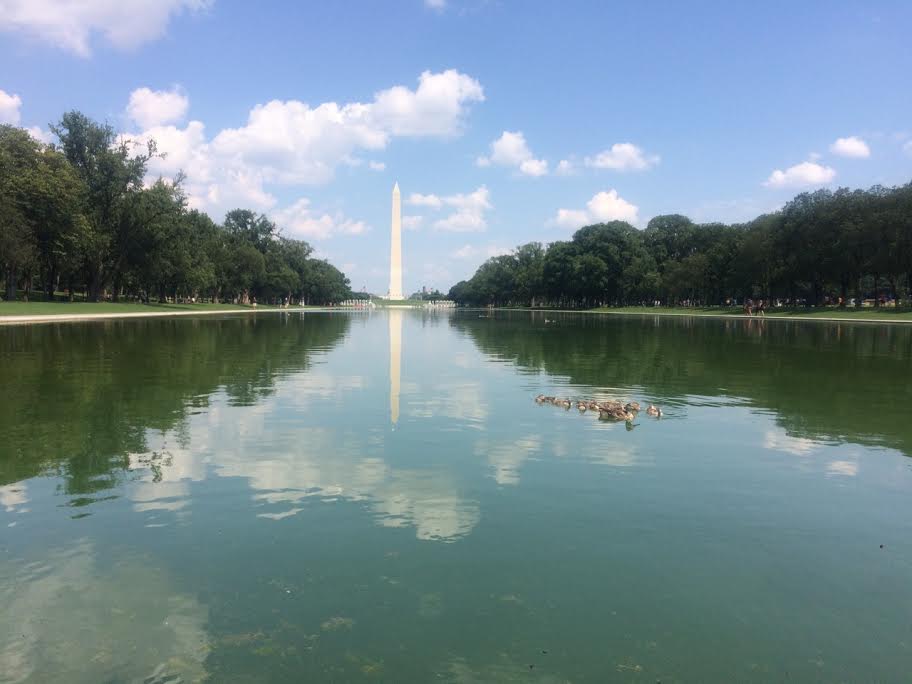 Preface: Charlottesville
Before we went to D.C. we were in Charlottesville—I don't have any pictures from it, but it was a really nice town with more cars than I prefer. Josh and I had a great time at a running store where a guy named Turtle sold Josh a new pair of runners and I really enjoyed hanging out with Sarah and Kyle and walking around and looking at the campus and shops and things.